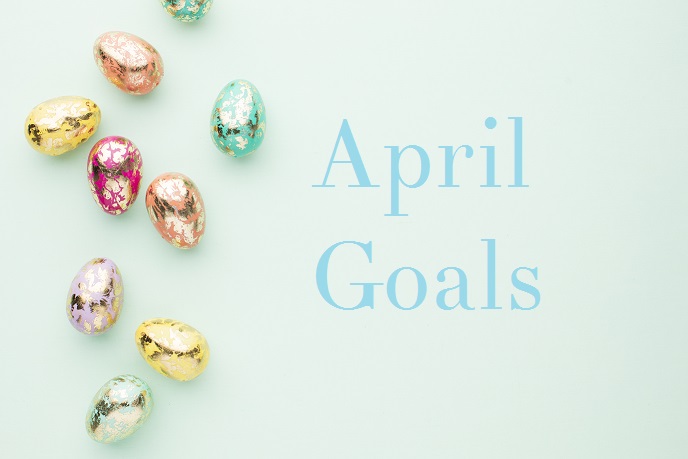 How is it already April? Time is just flying by. Well the years fly by, the days seem long as ever. I'm pretty sure that's just the season of life that I'm in. March was busy and I'm determined to not be excited about busyness. The slow life is the life we want. But still I have plenty of things to accomplish.
Utilize my new journaling bible // Trying out Natalie Met Lewis's Highlight Your Bible
Work out daily
Meal plan & cook healthier
Mole removal // Yeah, fun. I'm determined to care for myself so I've been to the eye doctor and dermatologist. But because I've got this ginger skin….I'm going under the knife
Blog 3x each week
Celebrate Easter at our church and home
Set up the poultry net so the chickens can be in their run outside when I'm not standing there.
Finding a safer sunscreen // We've been replacing things with more natural products (another post for another day), but sunscreen is important for the fair skinned family we are.
Have gear serviced // Yep. Sending in cameras and lenses to have them cleaned and checked out.
A few day trips for zoo and/or aquarium fun
Sitting down today with my PowerSheets and my Simplified Planner….setting goals and leaving margin for the fun parts of life is what I hope to do for the rest of the year.