Not making resolutions, setting goals and going after them. My goals aren't really something measurable but life changes to cultivate and flourish this year! I'm so excited about these and all the potential that this year hold.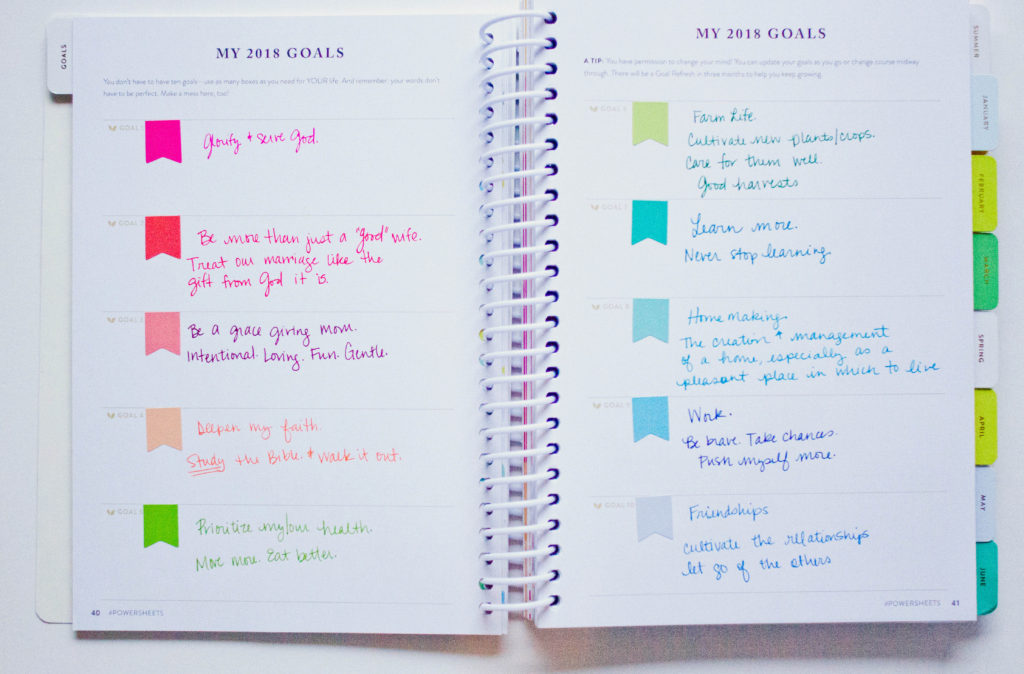 Glorify & serve God
Be more than just a "good" wife. Treat our marriage like the gift from God it is.
Be a grace giving mom. Intentional. Loving. Fun. Gentle. Full of the Spirit.
Deepen my faith. STUDY the Bible & walk it out.
Prioritize my health and the health of my family. Move more. Eat better.
Farm life // Cultivate new plants, care for them well, have good harvests.
Learn more. Never stop learning // Finish that hand lettering course I started years ago. Attempt hand embroidery. Learn more Cajun French. Make gyoza.
Homemaking
Work // Be brave. Take chances. Push myself more.
Friendships // Cultivate the relationships that matter and let go of the others.
What goals are you setting? I sincerely hope you knock them all out of the park!
If you're following along with this week's posts, you'll notice it's all about goals and this new year.
Monday // Happy New Year
Tuesday // Books to Read in 2018
Wednesday // What Worked & What Didn't
Thursday // Word of the Year
Friday // 2018 Goals