This post may contain affiliate links.
Meal planning seems even more important now. We don't even have kids in school but summer still seems to be SUMMER. The days are longer and the weather is hotter. I would rather be spending time splashing in the backyard kid pool than standing over the stove. And I LOVE to be in the kitchen. I love to cook, I love to feed my family. But I also love to spend time with them. So meal planning it is. Planning is a little thing that I love. It helps me feel somewhat in control and it makes my life easier. I've got calendars for work stuff and family stuff and homeschool stuff and food.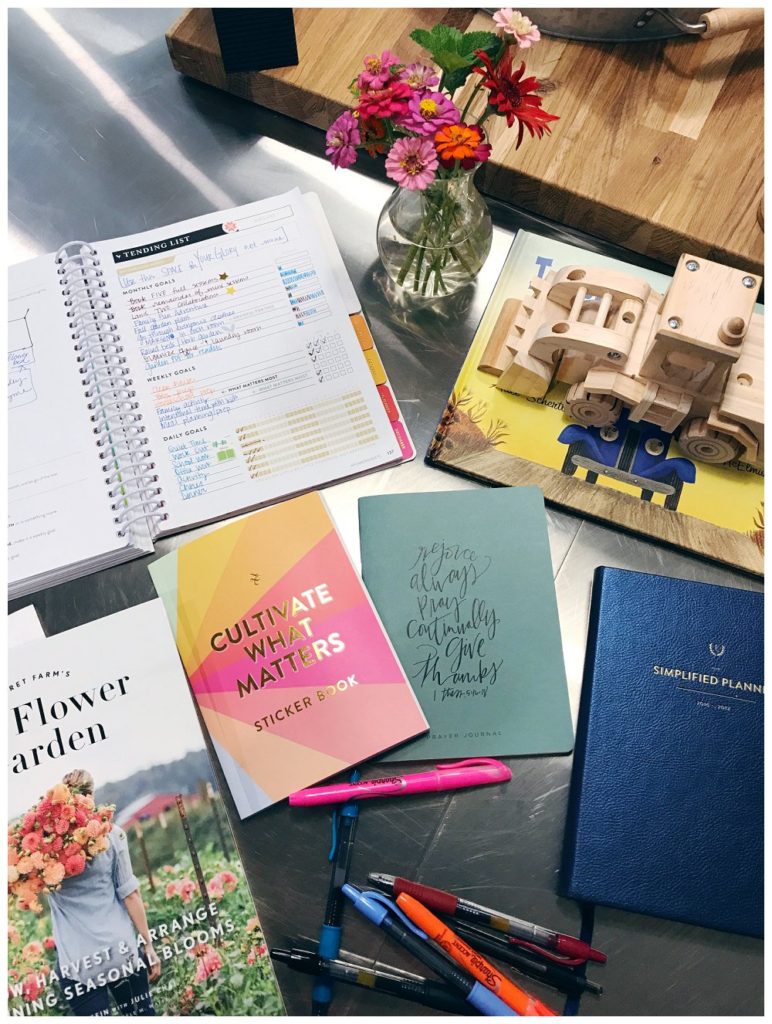 I've previously shared about my meal planning. But things are a little different right now. There's a garden to tend to, flowers to water, chickens to feed, eggs to pick, a porch to sit on with my husband, and two little boys to run around with.
I was gifted an Instant Pot for my birthday and I was hesitant at first but after looking at the possibilities for it's uses I'm pretty excited. Hello canning!!! I've already gotten two cookbooks to help me on this new adventure. The All New Ball Book Of Canning And Preserving: Over 350 of the Best Canned, Jammed, Pickled, and Preserved Recipes
and Instant Pot® Obsession: The Ultimate Electric Pressure Cooker Cookbook for Cooking Everything Fast. Plus obviously there's Pinterest and a million recipes online.
The Crock Pot is another tool I like to use. No joke, we received 7 crock pots for wedding gifts. SEVEN! We kept two of them and I use them frequently. Specifically for Soup Sunday. But currently it is way too hot for soup so I haven't used them a ton. My favorite crock pot meal is Red Beans and Rice. Easy, really cheap, and my family loves it. I think it's my husband's favorite meal.
Along with the Instant Pot and Crock Pot, I'm also really into Sheet Pan Dinners! Super easy and very yummy.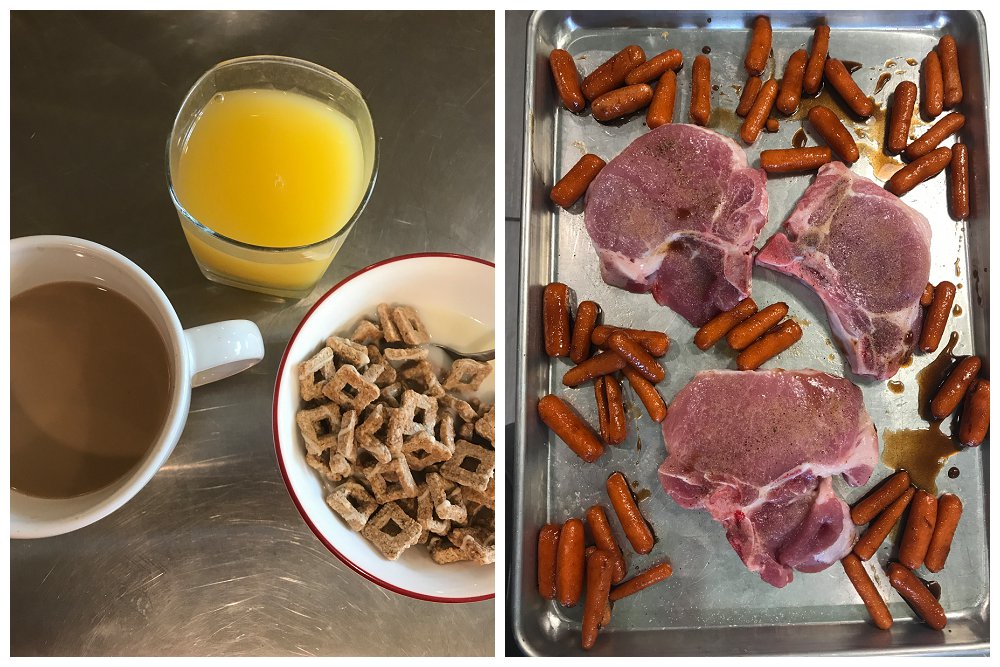 To keep track of my meals, I just use my Simplified Planner from Emily Ley Paper, Inc. I currently am using the weekly calendar and when they go on sale for 2018 next month I think I'm going to stick with the weekly. I jot down ideas and I can see the week as a whole.
We eat a lot of leftovers. I try to cook enough for us to have an extra meal. Sometimes it ends up being for my lunch or J just takes it to work the next day. Other times, we have enough for the whole family.
Tips for Making Your Meals Easy…
Breakfasts

Plan ahead
Sunday evenings….make a casserole, pancakes, waffles, etc. Something easy to take out, reheat, and enjoy!

Lunch

Premake lunches.
Sandwiches and salads are easy

Dinners

Utilize tools to make it all work
Work smarter, not harder!!!!
Make sides, pick up rotisserie chicken!

Grace!