Our world is filled with people doing "amazing" things. It's also filled with some slackers. And somewhere in between is where the rest of us fit in…right?!?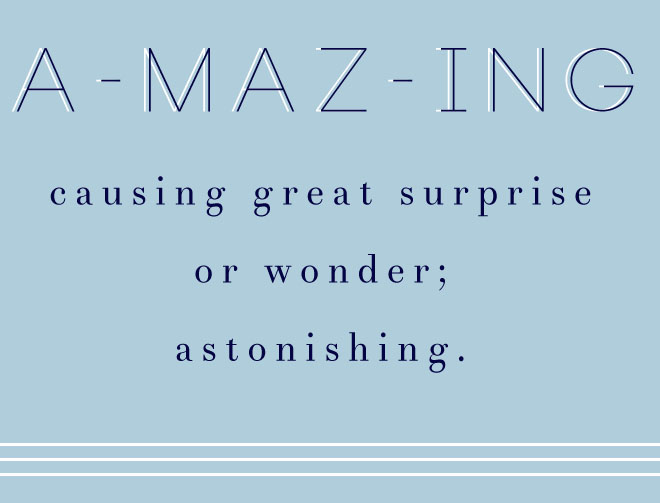 What is the scale to determine amazing? What determines your success vs failure? Is there one person, a group, or just you that decides if you're doing something amazing? (Have I used that word enough yet?)
Comparison is part of what we use to determine if we're succeeding. "She did this"; "I'll never be good enough"; so on and so on and so on. I'm guessing that somewhere there might be a healthy dose of comparison, but as a woman I know first hand that comparison is truly just a hop, skip, and jump away from jealousy and envy. And none of us what to sit in those emotions.
If we were to play a word game where I said a word and you said what immediately came to your mind, I'm guessing "grace" would be your answer if I said "amazing". I searched the scriptures for the word amazing and it's not a very common word used. My bible is ESV translation and it was found 3 times, 2 in the book of Revelation.
"And they sing the song of Moses, the servant of God, and the song of the Lamb, saying,
"Great and amazing are your deeds, O Lord God the Almighty! Just and true are your ways, O King of the nations! Who will not far, O Lord, and glorify your name? For all alone are holy. All nations will come and worship you, for your righteous acts have been revealed." – Revelation 14:3-4
I've been reading Awe by Paul David Tripp and this might be my favorite book ever. "Only when awe of God rules your heart will you be able to keep the pleasures of the material world in their proper place."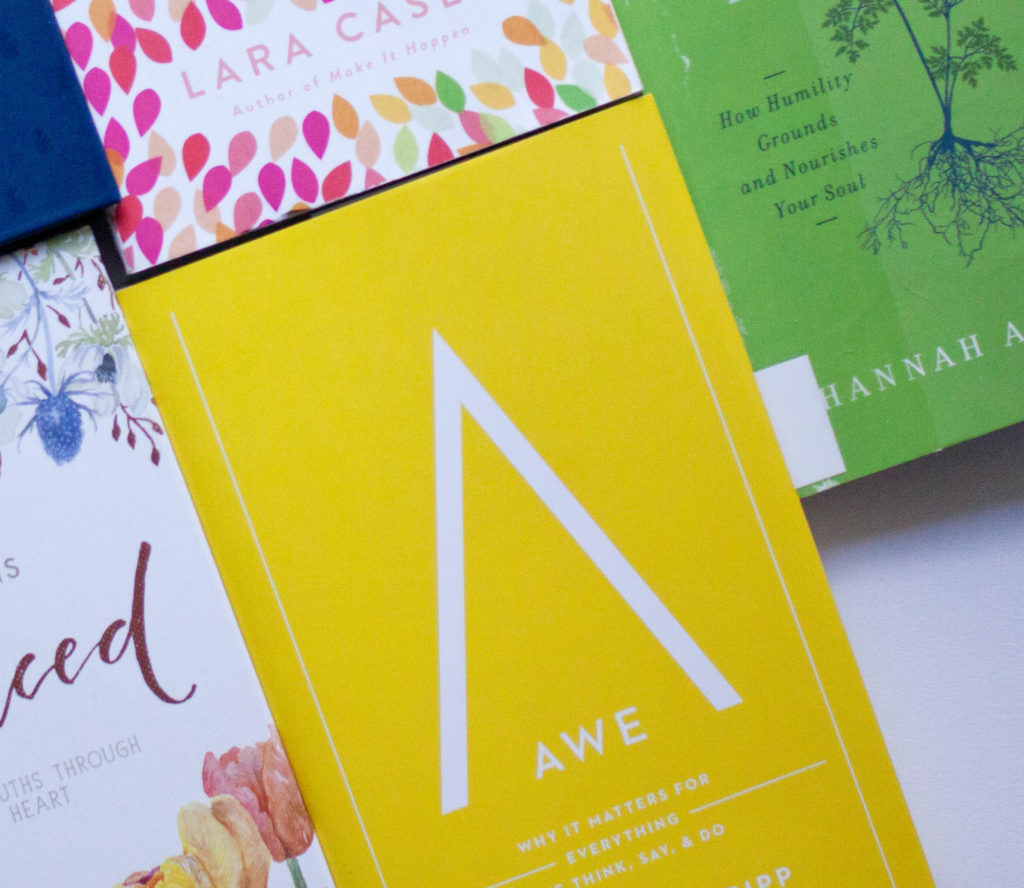 The material world is filled with comparison. That's what makes us doubt how amazing we are. We are constantly bombarded with images of people with "perfect" lives. Though we know that those images are probably staged and behind the photographer is a pile of laundry and dishes, we still compare. We compare popularity and likes. We've got to stop! We don't have to stop posting pictures and it's not the responsibility of anyone to change what they post to make someone else feel better. It's time for each of us (preaching to the choir!) to evaluate our own hearts and be responsible for our own emotions and responses. If someone posts something that stings a little, ask yourself….is this my flesh being annoyed or is this the Holy Spirit pointing something out? Don't assume something and jump to conclusions. Spend a minute evaluating what's going on in your heart.
You're amazing. You were created for wonderful things. Hand picked to be who you are. Don't waste that time comparing yourself to someone that you see on the internet or even someone you see daily.
We cannot let this fallen sinful world define what amazing is. It is not for us to determine who/what falls into the category. Our responsibility is to figure out how to find amazement and awe in each thing that God created and continue to focus on God through each part of creation. If we all did that, it would be easy to see how each of us really is amazing. Comparison wouldn't exist and we would all dance in the joys of truly being ourselves.
Resources for some reflection on this topic (affiliate links used) …