So motherhood….it's the most challenging and amazing roller coaster ever. Seriously, EVER! I remember sitting on my bed in college, probably watching The Real World while my Motorola Razr sat on the bed next to me, waiting on my deployed husband to call. And I thought that was the hardest time in my life. Yeah, real hard….when I could sleep as late as I wanted and didn't have to ensure the safety and care of children. I look back and laugh, but I also smile because I'm so thankful for the adventure of being a mom.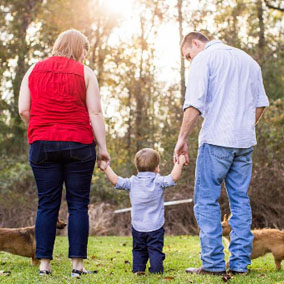 Mother's Day is coming up soon! Don't forget! It's a day that is super special to me because I was born on Mother's Day to the world's best mom and now I get to celebrate with her! So for the next few weeks there will be even more posts about motherhood. Guests posts, gift idea posts, and random other stuff.
I asked a few questions to some amazing moms, but I figured to be fair I also had to answer them.
How has motherhood impacted your faith? I know that in every season of life God speaks through His word differently. But there's never been a season like motherhood to hear God differently. To better understand the sacrifice, the discipline, the "I know best" thoughts. To truly feeling helpless and having no one else to depend on besides the Father. Clinging to God in those middle of the night moments has strengthened my faith tremendously.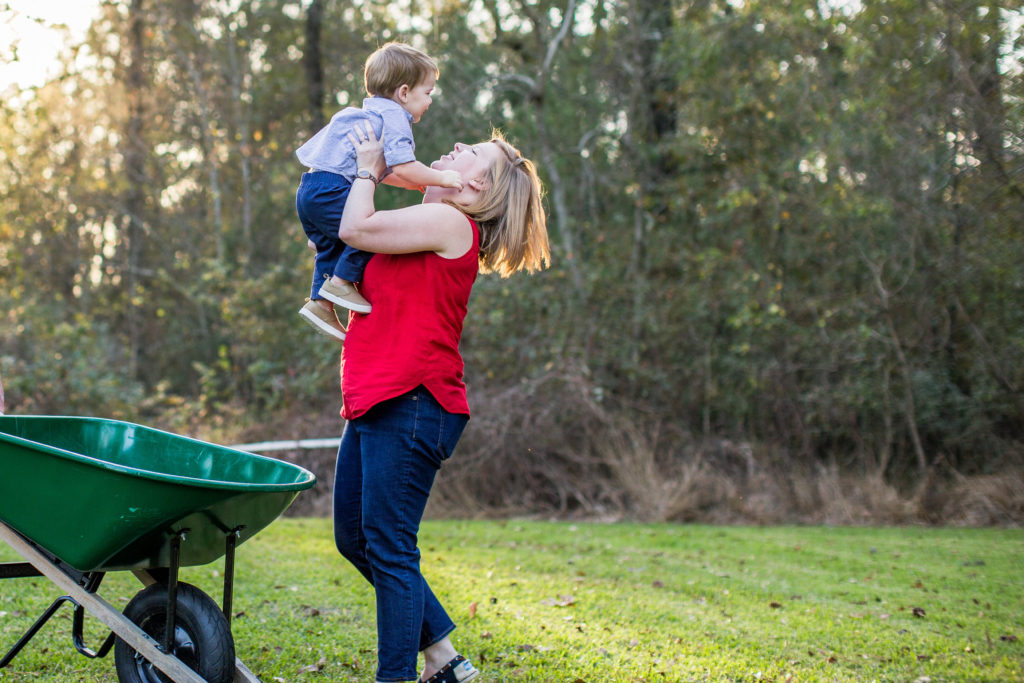 How has motherhood impacted your marriage? Real life? Being a mom has strengthened our marriage but mostly because it's been pushed to different limits. Seeing my husband hold our sweet baby boys moments after they were born….priceless. Bedtime taking 3 hours and there being tears and screams and stress….pushes you to breaking points. Frustrations get taken out on each other, little people take up your time, life isn't as easy. Is it worth it? You bet it is. Motherhood has made me realize how blessed I am to have a husband that will stuff diapers, do dishes, read stories, teach them all about working and serving. I know it's a season that these littles are completely dependent on us, but one day they will be independent and leave the nest. Then it's going to be us….and that means being intentional now with time together.
How has motherhood impacted your self image? Motherhood has brought me to tears about my self image and made me feel stronger than I've ever felt. Have you ever stopped to think about the miracle that is motherhood? A tiny human grew inside of my body! At certain points in my life I've had 2 hearts beating in my body; my own and my children. That's crazy! Then to birth them and nurse them and care for them…..more miracles. I did have c-sections but that's a miracle too….thank you Lord for modern medicine and amazing doctors! My body has fat in places that I wish it didn't. I have stretch marks and scars and a million things to pick apart and dislike. But NO! My body can somehow carry 20lbs of child in one arm while cooking, feeding chickens, and picking up a 30lb toddler. I don't understand why my arms aren't more defined and muscular but who knows?!? As much as there are things to be negative about I really try to think about all the awesome things that God created my body to accomplish.
How has motherhood impacted your work? Motherhood has changed my focus. Before being a mom, I never thought that I would love capturing families. I just loved weddings. Now, nope….I still enjoy weddings but I want to capture families. I want to take pictures of a mama and her babes. I want to serve my clients well. God has placed it on my heart to serve mamas through words and photographs. Here's hoping I can do that!