This is pretty much my go to meal for play dates and easy Saturday mornings. I posted a picture on Instagram and a few of you asked for the recipe. So here it is.
The easiest breakfast casserole recipe. Seriously, chop up some ingredients, mix in some eggs and a splash of milk, bake. Done. You can mix and match this a million ways, so stick with things you and your family enjoy. This is simple and perfect for a weekend with family or a brunch with friends. Kids and adults love this! You can also make it ahead of time and reheat!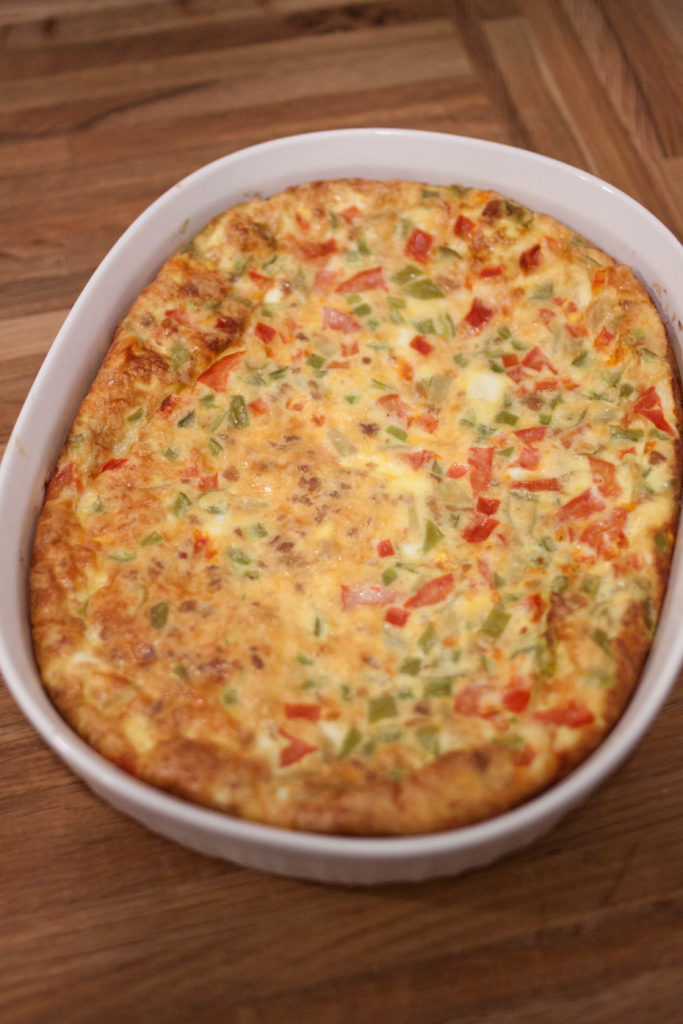 And by "kids love it" I mean I can't eat this without potentially hiding unless I want to share every little bite. I like that I can sneak in a few veggies and give them a variety of tastes and maybe a serving. Spinach is also a favorite to add in!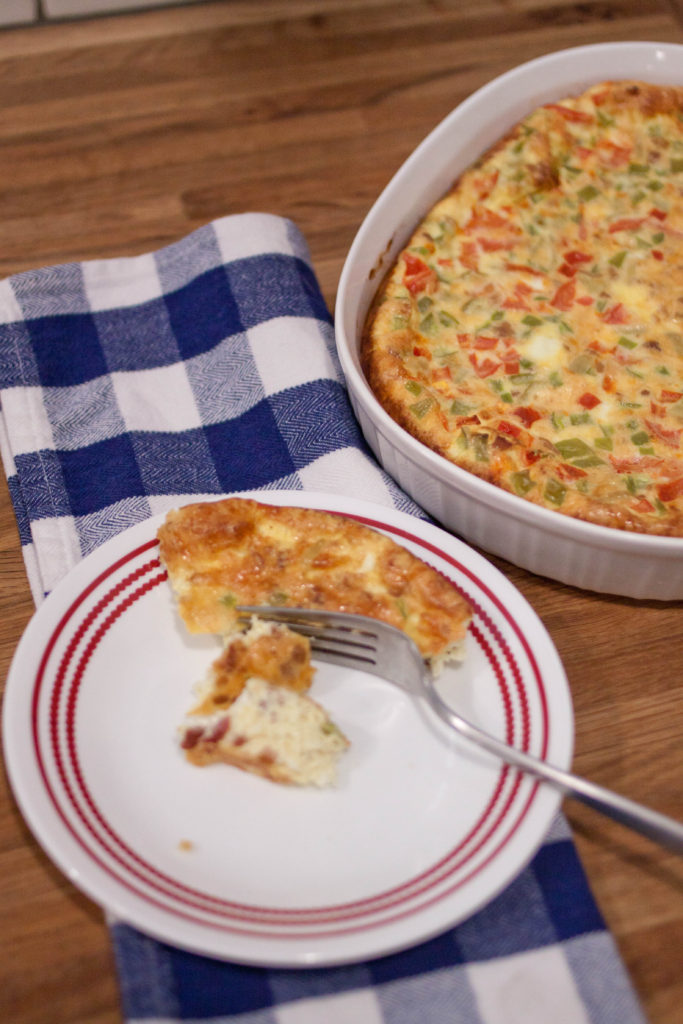 [yumprint-recipe id='4′]